Success Stories
Image
MULTILEVEL ANTIMICROBIAL POLYMER (MAP-1) COATING
Prof King Lun Yeung has developed MAP-1 coating which is effective in killing viruses, bacteria and even hard-to-kill spores. It can inactivate up to 99.9% of highly-infectious viruses such as measles, mumps and rubella, and 99.99% of the surrogate feline calicivirus (FCV) - a gold standard for disinfection efficiency and is more resistant than coronaviruses such as the one responsible for COVID-19 epidemic. The technology has been licensed to Chiaphua Industries Ltd. (CIL) in 2019.
Image
SMART GEO-FENCING TECHNOLOGY FOR HOME QUARANTINE
Researchers of the Hong Kong University of Science and Technology (HKUST) have developed a novel geo-fencing technology, offering a smart core solution that helps save the government's manpower in monitoring those under compulsory home quarantine amid the novel pneumonia (COVID-19) outbreak.
Image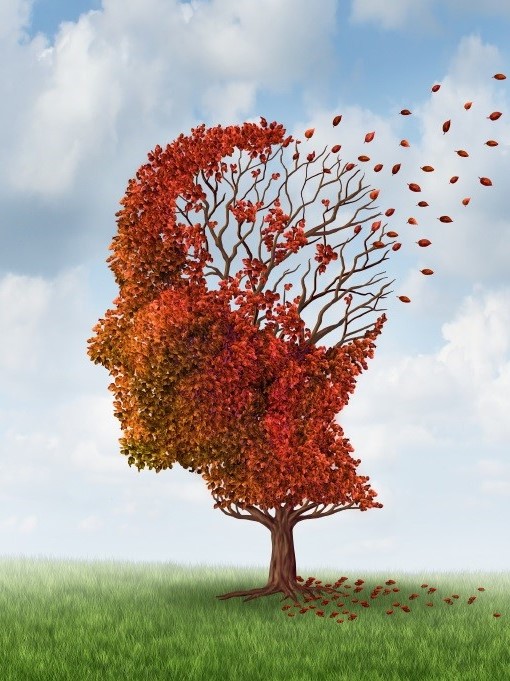 NOVEL APPROACHES AND THERAPEUTIC STRATEGIES FOR MEETING THE CHALLENGES OF DEMENTIA
Alzheimer's disease (AD) is a devastating neurodegenerative condition affecting over 45 million individuals worldwide, primarily over the age of 65. The World Health Organization estimates that by 2050, there will be a threefold jump in AD dementia cases to 115.4 million, as populations age. Division of Life Science scientists, led by Prof Nancy Ip (h-factor 67) and Prof Karl Herrup (h-factor 61), approach this challenge as questions of science and research strategy. They are international leaders in the search for new approaches, understanding, and cures. While current understanding of AD has been questioned as expensive clinical trials repeatedly fail, the HKUST scientists have made important progress by identifying novel molecular therapeutic targets and new concepts of disease mechanisms. Technology has been transferred into treatments for enhancing brain health, and licenses for clinical trials and development; as well as protocols for identifying at-risk populations. These breakthroughs have attracted global and local attention from policy leaders; NGOs striving for solutions for dementia; and health practitioners.
Image
TOWARDS THE FUTURE OF SMART GREEN BUILDINGS
Research led by Prof Christopher Chao and his team at HKUST has resulted in several innovative products; new adsorption cooling systems using MWCNT Zeolite 13X/CaCl2 composite adsorbent integrated with TiO2 nanofluid-based micro-grooved evaporators saving around 60% electricity consumption, have now commenced production at Guangzhou Wanbao Group Co. Ltd.; novel low-speed wind turbines using MPPT controllers, cloud services, and online monitoring and control are now a product of major Chinese wind power company, Guangzhou HY Energy Technology Ltd. and have already generated 10 million RMB sales revenue during the census period
Image
SUSTAINING THE BIRD'S NEST INDUSTRY AND DEVELOPMENT OF SKINCARE AND SKIN REPAIR PRODUCTS THROUGH BIOTECHNOLOGY
Over the past two decades, the HKUST biotechnology cluster has looked east and west to spearhead the development of new uses for compounds discovered and derived from nature, such as edible bird's nest, Chinese herbs, and various bacteria, and devised technologies to make them usable in a wide range of applications in skin and healthcare.
Image
INNOVATIVE LOCATION-BASED TECHNOLOGIES TO ENABLE A SMART CITY: WHERAMI, STREAMPHONY AND LAVINET
Location-based technologies are enablers of the 'smart city'. Prof Gary Chan's research focuses on innovating lightweight and robust location-based technologies and deploying them for commercial impacts. His work includes an indoor localization technology, Wherami, used in Harbour City; the location-based streaming technology, Streamphony, commercialized by China Mobile Hong Kong; and a novel multi-hop WiFi technology, Lavinet, deployed in our leading port terminal to support e-logistics. 
Image
CREATING A HIGH-RESOLUTION AIR QUALITY FORECASTING SYSTEM FOR HONG KONG
Air pollution is a major environmental risk to human health in Hong Kong and globally. Locally, it was associated with over 5,600 deaths in 2015 alone. Through a science-to-policy collaboration with government agencies, mathematician and atmospheric meteorologist Prof Jimmy Fung and his team in the HKUST Air Group used novel mathematical approaches to develop a regional fine-scale air-quality forecast system that provides state-of-the-art real-time and forecast (up to 48 hours) air quality and health risk information down to street level.